Each year First English welcomes a seminary student (usually from the Lutheran School of Theology at Chicago) to spend the year learning and serving as an intern pastor, or vicar.  The pastor supervises the vicar in learning and assisting in all areas of pastoral and congregational ministry. Members of the congregation and the vicar committee all help support the vicar in learning and experiencing what pastoral ministry is like.  The congregation benefits from the vicars as each brings their unique gifts, passions, and new and fresh ideas to the ministry and mission of First English.
Travis Fitzgold
Travis is the 48th Vicar of Firs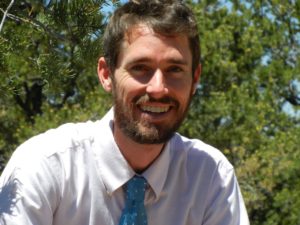 t English Lutheran Church. Travis earned his MDiv. at Austin Presbyterian Theological Seminary in 2016, and completed his Lutheran studies at Pacific Lutheran Theological Seminary. He is serving as Vicar of FELC on a half-time basis over two years. Travis is married to Katy Fitzgold, an ordained elder in the United Methodist Church. He also founded and runs the small business Zen Learning Project, whose mission is to practice mindfulness through creative arts, such as music, tennis, and dance.
Former Vicars
2014 – 2016  No vicars
2013     47     Kwame Pitts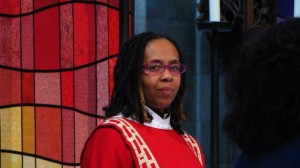 2012     46     Alex LaChapelle

2011     45     Peder Hinderlie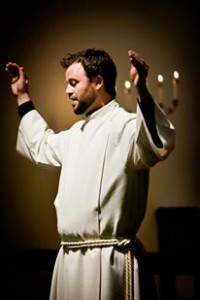 2010     44     Carolyn Albert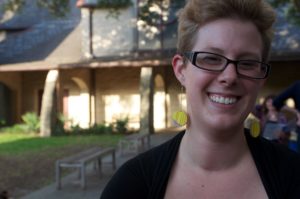 2009     43     Rick Fry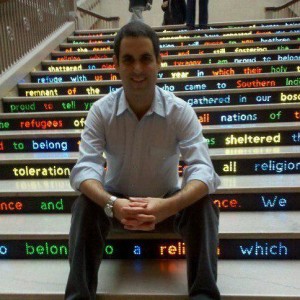 2008     42     Rich Gates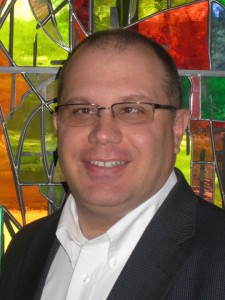 2007     Interim period – no vicar
2006     41     Jordan Miller
2005     40     Laila Olson Barr
2004     39     Mary Seroczynski
2003     38     Amy Becker
2002     37     Trish Madden
2001     36     Kristen Koch
2000     35     Elaine Watsky
1999     34     Jason Wahlstrom
1998     33     Scott Chinberg
1997     32     Craig Sagebiel
1996     31     Elisa Brandt
1995     30     Joan Swander
1994     29     Steve Springer
1993     28     Greg Bouvier
1992     27     Chris Jones
1991     26     Michael Coffey
1990     25     Phil Witkop
1989     24     Marsha Houtman
1988     23     John Conrad
1987     22     Mike Mackey
1986     21     Jim Oschwald
1985     20     Melinda Wagner
1984     Interim period – no vicar
1983     19     Robert Wertz
1982     18     Beth-Marie Halverson
1981     17     Bobbie Blackburn
1980     16     Daniel Carlson
1979     15     David Olson
1978     14     Alan Wicks
1977     13     Kathy Wicks
1976     12     Robert Graff
1975     11     Wayne Harrison
1974     10     Robert Neubauer
1973      9     David Swenson
1972      8     Ralph Lien
1971      7     Craig Johnson
1970      6     Stephen Youngdahl
1969      5     Lee Dyer
1968      4     Paul Hansen
1961-67      no vicars
1960      3     Kenneth Schroeder
1959      2     Terrance Michael
1958      1     Arlyn Hausmann