Michael Coffey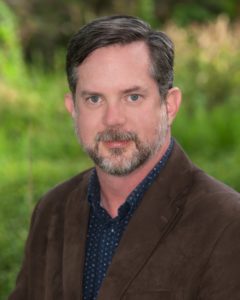 Michael Coffey is the 5th pastor of FELC and has been serving since 2008.  He also was the 26th vicar at FELC in 1991-92.  Prior to serving at FELC, he was the pastor of First Lutheran Church in Burnet, Texas (1994-1999) and the associate pastor of Christ Lutheran Church in San Antonio, Texas (1999-2008).
Pastor Coffey writes:
I graduated from the Lutheran School of Theology at Chicago in 1993.  My undergraduate degree is in Computer Science and Engineering from the University of Illinois in Urbana. I am married to Kathryn Coffey, who is an architect. We have two sons, Colin and Liam.
My major areas of interest in ministry and theology are
the ongoing development of liturgy and ritual
Old Testament theology
the contemporary relevance of a theology of the cross
masculine spirituality and male initiation rites
developing a catechumenate ministry for spiritual formation of those new or returning to the church
exploring spiritual and theological themes in film
cooking and the way food creates community.
In my free time (when is that??), I enjoy playing piano, home remodeling, brewing beer, computers and technology, and composing liturgical music and hymns, writing poetry and reflections for my blog. I watch entirely too much cable news and depend on Stephen Colbert to help keep my sense of humor about it.
My book, "Mystery without Rhyme or Reason: Poetic Reflections on the Revised Common Lectionary," was published in 2015 by Wipf & Stock Publishers, with a foreword by Walter Brueggemann.
You can visit my blog at www.ocotillopub.org.